March 1, 2020
Submission Deadline
March 9, 2020
Notification Due
March 13, 2020
Registration Deadline
ICMEM Announcement
1. Due to the outbreak of COVID-19, except for oral/poster presentation, the conference now accepts online/video presentation.
2. Delegates who could not attend the conference because of travel restriction from home country or visiting country, they can attend the conference online and make online/video presentation.
3. For onsite conference attending, the conference organizer will take measures to control the possibility of virus spreading, such as 1) checking temparature, providing mask, hand santinizer and disposable glove etc. 2) the parallel sessions will be restricted to small group with maximum 10 people. 3) delegates will be asked to wear surgical mask during the conference and at all public places. 4) delegates will be asked to sit at least one meter away from each other in the conference room. .
4. We sincerely wish you all a good health and safe trip!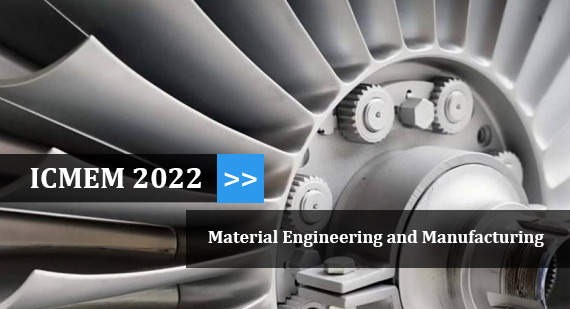 The 4th International Conference on Material Engineering and Manufacturing (ICMEM 2020) will be held in Chiba University, Tokyo, Japan during April 10-13, 2020.
The main aims to bring together leading academic scientists, researchers and research scholars to exchange and share their experiences and research results on all aspects of Materials Engineering and Manufacturing. It also provides a premier interdisciplinary platform for researchers, practitioners and educators to present and discuss the most recent innovations, trends, and concerns as well as practical challenges encountered and solutions adopted in the fields of Materials Engineering and Manufacturing.
Proceedings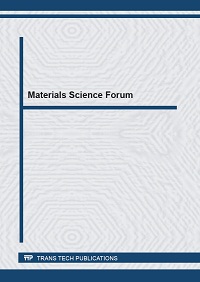 All submissions will be peer reviewed by 2-3 reviewers. The registered and presented papers will be published into Materials Science

Forum


(ISSN print 0255-5476 / ISSN web 1662-

9752), which is indexed by Ei Compendex, Scopus.

Past Proceedings:
ICM

EM

201

9

: Vol. 976, Materials Science Forum

-

ISBN: 978-3-0357-1518-7-Online Linkage |

Indexed by

Ei Compendex & Scopus




ICM

EM

201

8

: Vol. 93

2

, Materials Science Forum

-

ISBN: 978-3-0357-1395-4-Online Linkage |

Indexed by

Ei Compendex & Scopus




ICM

EM

201

7

: Vol.

265

, IOP Conference Series: Materials Science and Engineering-Online Linkage |

Indexed by

Ei Compendex & Scopus



Speakers

Prof. Takashige Omatsu
Chiba University, Japan
Takashige Omatsu (B.S. (1983), Ph.D. (1992) from the University of Tokyo) is a professor of nano-science division of a faculty of engineering in Chiba University.His research intersts cover a variety of areas, such as nonlinear optics, solid-state and fiber lasers, singular optics, and super-resolution spectroscopy.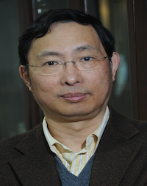 Prof. Xiaozhong Zhang
Tsinghua University, China
Prof. Xiaozhong Zhang, obtained his BSc in Physics from Fudan University (China) in 1982, MSc in Physics from Shanghai Jiaotong University (China) in 1984. He obtained his PhD. in Materials Science from Oxford University (UK) in 1989. He then worked as a postdoctoral research fellow at The Royal Institution of Great Britain for three years.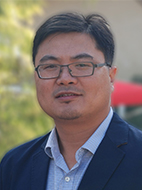 Prof. Hongqi Sun
Edith Cowan University, Australia
Dr. Sun became a Full Professor of Chemical Engineering at ECU in November 2017. Before he joined ECU in 2016 as an Associate Professor through the campaign of Vice-Chancellor's Professorial Research Fellowship, he had worked at Curtin University for over seven years, beginning with a Research Fellow position (2009) to Curtin Research Fellow (2013) and then to Senior Research Fellow (2015).
| | |
| --- | --- |
| Sponsored by | Technical Supported by |
| | |